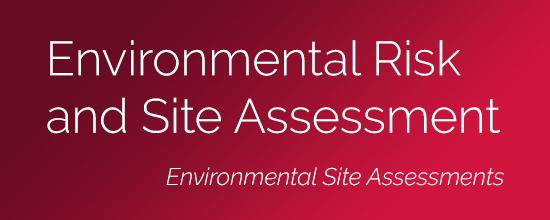 Troy Risk's environmental consulting can add value to a business by curing environmental damage, reducing the uncertainty of environmental conditions, or cleaning-up contamination to recover equity in real property. Our first priority is to understand our clients' goals. Our engineers, scientists, and geologists then deliver business-savvy solutions and advocacy to accomplish those goals.
In addition to professional environmental consulting services, our field-operations department performs soil and groundwater sampling, and remediation system maintenance. In-house groundwater sampling and testing, and Geoprobe soil sampling allow our professionals to control costs and deliver positive project outcomes on time.
Phase I Environmental Site Assessments
A Phase I Assessment Report identifies environmental conditions concerning the property land and buildings.
Phase II Investigation of Soil and Groundwater
The purpose of a Phase II investigation is to determine whether the property is actually impacted at levels that exceed regulatory action levels. In Indiana, these levels are established by the Indiana Department of Environmental Management (IDEM). When appropriate, IDEM's RISC program has established default residential and industrial levels of environmental impact in soil and groundwater – beneath which the impact poses a negligible health risk to users of the property.
Troy Risk specializes in Phase II Subsurface Investigations of soil and groundwater. We have the field investigation and analytical technologies, which test for chemicals on-site and collect samples for analyses by an environmental laboratory.
Troy Risk collects and assesses Phase II samples by a variety of methods such as:
Geoprobe direct push soil and groundwater sampling equipment
Mobile laboratory
Surface grab sample
Shallow hand auger sample
Backhoe sampling
Soil gas sampling
Groundwater monitoring through the installation of groundwater monitoring wells.
The Phase II report can be relied on to resolve environmental condition questions.
Environmental Risk and Site Assessment
Phase I & Phase II Environmental Site Assessments (ESAs)

Vapor Intrusion, Soil, and Groundwater Characterization

Risk Assessment; Human Health, Ecological, Confined Animal Feeding Operations (CAFOs)

Brownfield Evaluations; Former/Abandoned Industrial, Federal, and State Property

Wetland Monitoring and Assessment